I'm a big fan of watching TV. I probably shouldn't as it sets a bad example. I tend to have it on as background noise during the day, then properly watch something when the munchkins nap. I've got through quite a few box sets and shows over the last couple of years. Something I'd not be able to do if I wasn't at home, obviously.
I'm a bit of a superhero TV shows, but because the missus doesn't like watching them at all, I've found these are the perfect programmes for during the day. I've watched a number of shows including Daredevil, Jessica Jones, Luke Cage, Iron Fist, Agents Of Shield, Arrow, Flash, Supergirl and Legends of Tomorrow, to name a few. Then there's the stuff that me and the missus watch together on an evening like The Office (English and American), Man Down, The Fall, Line of Duty, and most recently Pretty Little Liars.
Maybe I need to cut down on the amount of TV I watch… In any case, here are my Top 10 binge-worthy TV show.
Daredevil.
A gritty, crime drama based on the Marvel character Daredevil. It is apart of the Marvel Cinematic Universe. This show is everything I hoped it would be from when I watch the trailers. It's dark, violent, action-packed and full of drama. Each episode moves at a swift pace, but not too quickly, there is plenty of time for some character building, story and action. Violence is vivid and displayed in a wonderful way. There's blood, breaking bones and other gruesome stuff I won't get into because of spoilers but lets justs ay it's some of the most aggressive stuff you'll ever see in the MCU.
It's definitely a great introduction into the Netflix MCU and will hopefully lead you to the spin-offs including Jessica Jones, Luke Cage, Iron Fist and ultimately The Defenders.
Westworld.
Based on the 1973 film of the same name. The story takes place in the fictional Westworld, a technologically advanced Wild West-themed amusement park populated by android hosts.
One of the best shows of 2016! Throughout the first season, you will be wondering what the intentions of each character are, which characters are the villains and what characters are even human. From episode one to the season finale, you will see some of the best story building up and character development. Episode one does enough to keep the viewer interested, but episode two and beyond will have you hooked and ready to see how this mysterious season will possibly end.
For me, it was a decent show and something to watch while your waiting for the next season of Game of Thrones to start. With Season two of Westworld starting to be filmed too, you better get court up.
Stranger Things.
Stranger Things is about to start its second season. Netflix still has season one online so go catch up with it before the end of October.
Stranger Things is set in small Indiana town of Hawkins and tells the story of how a young boy disappears, a mysterious girl appears, and the journey that follows to find out what's happened to both of them. I'll give you some clues, it involves a secret lab, men in biohazard suits, a thing without a face and several terrifying trips to something the characters call the 'upside down'. It's all very creepy.
That's all I'm saying on this one because I want you to go and find out what its like for yourselves. I really enjoyed this one. Definitely, one to watch with the lights on though.
Pretty Little Liars.
Now I really do want to tell you more about this show but I am still in the middle of watching it for the first time I don't want to give anything away. I'm trying to stay away from anything to do with this show as I don't want to find anything out and have it ruined. I would highly recommend this show to anymore who is looking for a new show to get into the binge-watching mode on with.
The premise of the show is the series follows the lives of five girls whose clique falls apart after the leader of the group, Alison, goes missing. One year later, the remaining estranged friends are reunited as they begin receiving messages from a mysterious villain named "A", who threatens and tortures them for the mistakes they have made before and after Alison was alive. At first, they think it is Alison herself, but after her body is found, the girls realize that someone else is planning on ruining their lives.
The Office. (U.S versions).
A mockumentary on a group of disgruntled office workers, led by deluded boss Michael Scott at the Dunder Mifflin paper company.
Even though I am a huge Ricky Gervais fan, I actually prefer the Amercian version of The Office. It's just as clever but more enjoyable. Steve Carell who plays the office boss Michael Scott is awesome and the relationship between the characters Jim and Dwight is just incredible. A laugh a minute.
With nine seasons to get through, it'll keep you going for a while.
The Arrowverse.
This includes a show like Arrow, The Flash, Legends of Tomorrow and Supergirl. With a new season of each show about to start, it's a great chance to get court up. There are some pretty awesome crossover episodes too.
The shows followings the lives of DC characters; The Green Arrow, The Flash and Supergirl, as well as an array of other members of the DC comic book world.
I personally prefer Arrow. Simply because it's darker and more gritty than the others.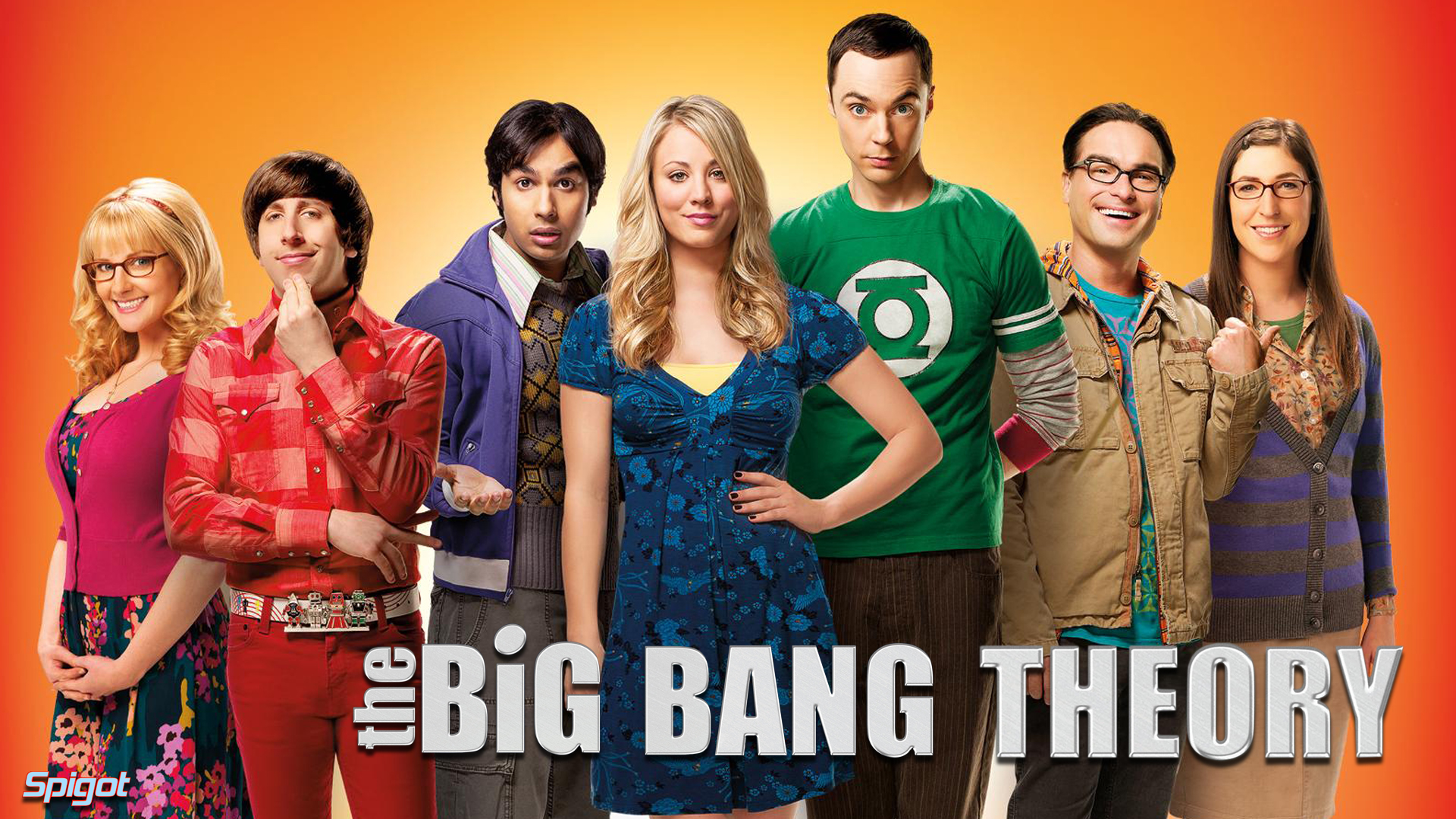 The Big Bang Theory.
Some of you may disagree with me on this one because I know it's not everyone's cup of tea and it hasn't always been mine. The only reason I'm still watching the current episodes is that I've been watching since the very beginning, so somehow I have a sense of Loyalty to the show.
If I'm being honest it doesn't take a lot of brain power to watch an episode but that's why I like it. My brain is so busy with other things that It can't handle anything else. So to watch something that doesn't require my brain to do anything extra.
The earlier episodes are far better than the most current season. There are plenty of comic book and movie references that will get any geek all excited. Netflix has the first nine seasons with season ten being put on there soon.
Stargate SG-1.
Stargate SG-1 picks up where the 1994 film left off as a secret military team (SG-1) set off to explore new worlds through The Stargate. The idea of the Stargate is that it's a ring-shaped portal that enables rapid transportation to other Stargates located on other planets.
The show had Ten seasons and spawned two spin-off shows; Stargate Atlantis and Stargate Universe. It has memorable characters and scenes that I still remember to this day. It has built up a massive fan base over the years who are eager for the show to return. There hasn't seen a Stargate show in production since 2011.
I used to tune in and watch this show every week from 1997 to 2007. The first time I actually binged the series I noticed it was 3 am. So many 'just one more episode' moments.
Prison Break.
The series revolves around two brothers, one of whom has been sentenced to death for a crime he did not commit, and the other who devises an elaborate plan to help his brother escape prison and clear his name.
The first time I watched this show my mind was blown. From the first episode to the last, I was on the edge of my seat and stretching my head trying to figure out what was coming next. Definitely worth a watch.
The Tudors.
Chronicles the period of Henry VII's reign of England. If you like a very American view of English history played out in a historical drama then this is right up your street. The Game of Thrones of its day!
I have always been a bit of a history buff so when I first found out about this show I steamed through the first season quite quickly.
It was just a shame it only lasted for 4 seasons. With the rich Tudor history, it could have gone on for a lot longer.
What do you think? Did I miss anything? Let me know in the comments below what your binge-worthy TV shows are. You know the ones were you say to yourself 'just one more episode!'
---
---
Categories: Reviews