With the return of Stranger Things and Halloween right around the corner, it's the perfect time for a marathon of television frights. With that in mind, here are the best TV episodes to watch when you're looking for a truly chilling scare.
 Buffy the Vampire Slayer, "Hush"
The best horror is often not about what is said, but what is seen. Who could guess that one of the scariest hours of TV history would be largely silent? In "Hush," Buffy and the rest of the Scooby Gang cross paths with the Gentlemen, a nightmarish group of well-dressed demons who steal your voice before they cut out your heart.
Hush was a masterpiece. It was an episode that someone could watch and love never having seen the rest of the show.
Doctor Who, "Blink"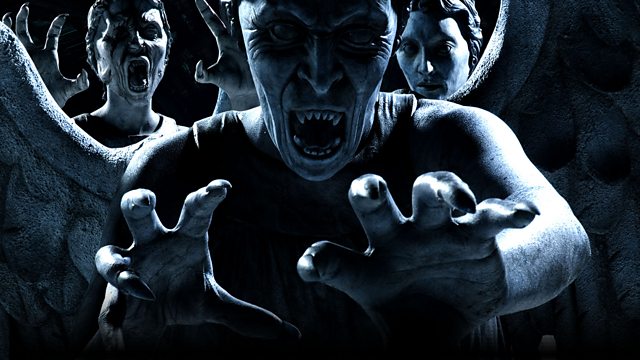 Don't blink. Blink and you're dead. Don't turn your back. Don't look away. And don't blink."
This third-season episode of the British hit stands out for a number of reasons, but none more than the Weeping Angels. As with most episodes of Doctor Who, there's time travel and witty banter, but what's unforgettable about "Blink" are those aliens masquerading as angelic religious statues, figures with their hands over their eyes and murder in their hearts. They move if you're not looking at them. They'll kill you in the time it takes to blink. Like "Hush," this is a perfect stand-alone hour of TV that you can watch even if you're not in the cult of the Doctor.
The Walking Dead, "Days Gone Bye"

Where the Walking Dead phenomenon began. It revealed how far the show would go in terms of gore and violence and it's still one of the best episodes you'll find. It's straight-up terrifying.
The X-Files, "Home"
In this stand-alone episode, Mulder and Scully investigate a family of deformed people who haven't left their home in years — and they find dark secrets hiding under the floorboards. Incredibly violent and grotesque even by today's standards, "Home" has lost none of its brutal power two decades later.
Angel, "I've Got You Under My Skin"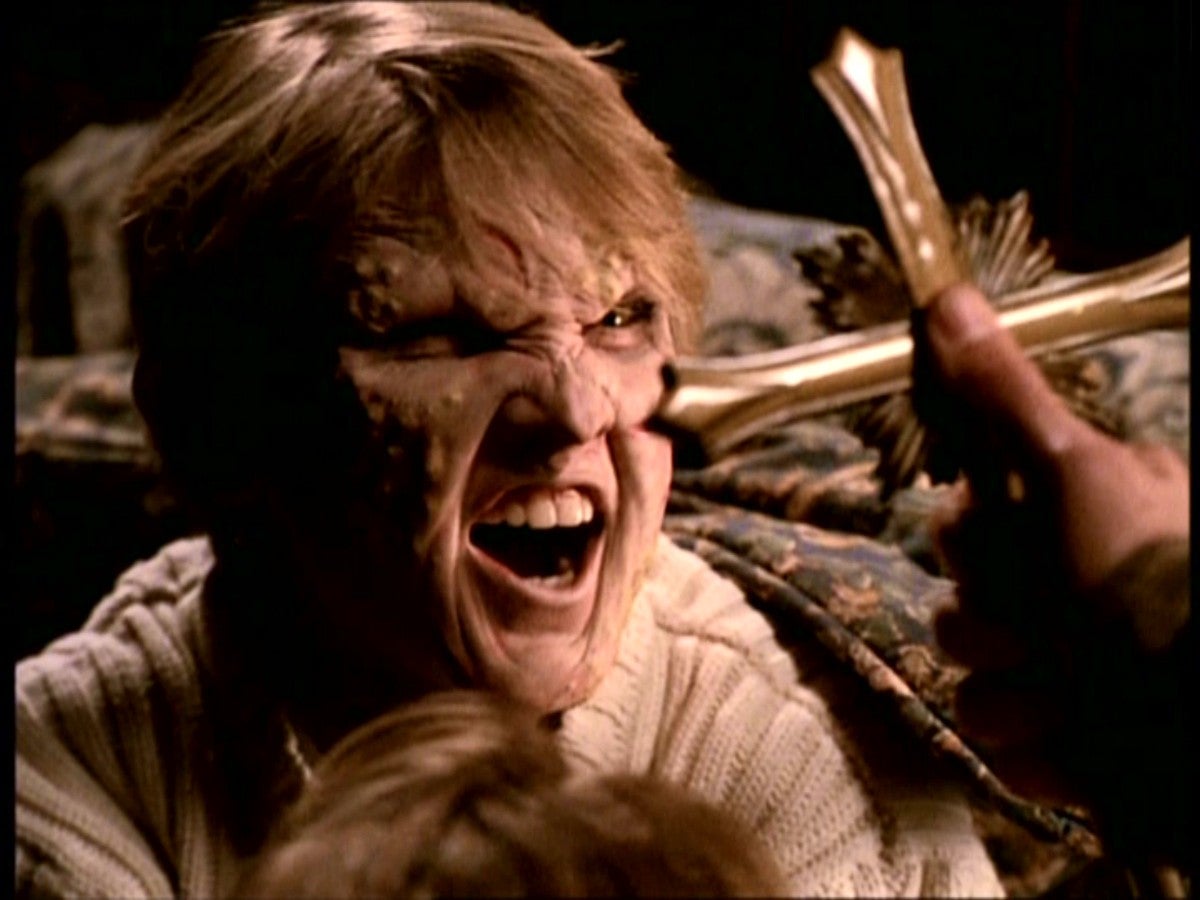 After one of Cordelia's visions shows a family in trouble, Angel and Wesley are forced to perform an exorcism on a young boy possessed by a demon.
The exorcism itself is terrifying and intense — but the truly terrifying scenes occur afterwards when we realize that the demon wanted to be saved from the monstrous little boy it was trapped in. And the unpossessed boy tries to burn his family alive.
What are some of your scariest TV episodes? Let me know in the comments below.