Almost every toy that I remember playing with as a kid seemed better than a lot of the stuff that's available today. This includes the array of simply awesome toys we all circled in the Argos catalogue when making our Christmas list for Santa.
Whereas nowadays, kids today aren't happy unless they have the latest phone or tablet Back when I was younger there were Thunderbirds, Teenage Mutant Ninja Turtles and Thundercats that made us get excited.
From Pokemon Red/ Blue through to Power Rangers merch and the epic Game Boy Color. Here are my most memorable presents that prove toys from bygone days were unbeatable for finding under the tree on Christmas morning.
Game Boy Colour.
Playing Game Boy games in colour? What a golden age it was. Then came Pokemon Red and Blue which really put the Game Boy Colour on the map and started a huge trend that would take over the world. I have many happy memories trying to catch 'em all.
Did anyone have the magnifier with the light on it?
Thunderbirds Vehicles
CHRISTMAS IS GO! Or it was when I unwrapped these amazing toys. I still have mine in my Mum and Dads loft and wouldn't dream of throwing them away. Remember the Thunderbird Two had a pod in the middle where Thunderbird Four went. I do.
Remember when Blue Peter taught parents how to make their very own Tracy Island?
Power Ranger's Thunder Megazord.
To this day, there hasn't been anything cooler than the first season of Mighty Morphin' Power Rangers.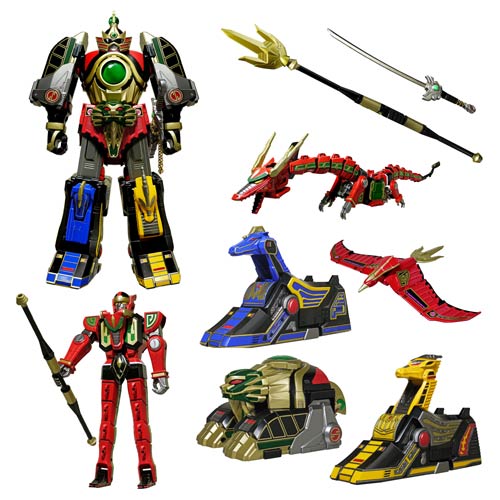 Teenage Mutant Ninja Turtles | '90's Style.
Heroes in a half shell… TURTLE POWER!!! I can remember having them all lined up against the sofa. I even had the Turtle Van at one point.
Nintendo 64
The 'First' of the next generation of consoles. Apart from PlayStation of course, but I was never a fan. I can remember getting this as If It was yesterday. I spent many happy hours finding stars on Mario 64, flying through the Lylat system in Star Fox 64, exploring Hyrule in Zelda | Ocarina Of time or on a mission with James Bond in GoldenEye. So what If the controller looked like a broken fork, it was still awesome.
Plus, let's not forget the rumble pack that came with Star Fox 64. It was the original 'stock pad.'
Lego.
Let's be clear, I'm not talking about the sets that you can buy that seem to range from £50-£200. I'm talking about a massive bucket full of random pieces and letting your imagination run wild. I use to build secret bases, spaceships, cars and anything else I could think up.
I miss being a child.
I had to stop my list there, the feeling of nostalgia got a little too strong. Here are a few more that didn't quite make the cut.
Action Man and the Cobra Commander
ThunderCats figures
Tamagotchi
I think these toys prove my case and point. I would have been playing with these toys in the '90's, I believe I grow up the best decade for toys. Toy's that not only were probably from your favourite TV programmes but also let you stretch your imagination and create your own world to play in.
Hands up who's going to be in a mad search for their old toys after reading this?