To celebrate International Women's Day I have teamed up with Netflix to created the ultimate round-up of my favourite brave, fearless and inspirational girls from the kid's offerings. I want to show kids that smart is the new cool and that there's no problem a girl can't solve on her own! Netflix is home to girls who mean business and are committed to championing females from the youngest of ages!
As a Dad to two already awesome daughters, It's really important to me that they grow up believing in themselves, believing that women are equal and in some cases BETTER. I want them to grow up in a world where only the sky is the limit to what they can achieve, to believe that they can be any kind of person they want to be and that opportunities exist but only for those who are bold enough to go out and get them.
With that in mind, here are my choices of the most awesome, badass, not to be messed with and in some cases underestimated girls ever. So sit back with your kids, grab some snacks and celebrate International Women's Day with Netflix.
Matilda
Cursed with a cruel school principal and parents, a little girl discovers her hidden powers – which she can use to stand up to the bullies in her life.
Ever After High
Ever After High is a boarding school located in the Fairy Tale World. It is attended by the teenage children of legendary fairy tale characters. The main characters are Raven Queen, who does not want to be evil like her mother the Evil Queen, she prefers to be free to create her own destiny.
Lego Elves: Secrets Of Elvendale
Air, fire, water, earth and love. Add magical elves and the power of friendship and these two sisters are unstoppable
Miraculous: Tales of Ladybug & Cat Noir
Two Parisian teenagers, Marinette Dupain-Cheng and Adrien Agreste, transform into the superheroes Ladybug and Cat Noir, to protect the city from villains.
Luna Petunia: Return to Amazia
She always reminding people to stop, breath and believe because there's magic in learning from your mistake.
Project Mc2
New girl and teen spy McKeyla teams up with three other super-smart girls to become secret agents who use their science and tech skills to save the day.
She-ra | The Princess Of Power
The show follows the adventures of Princess Adora, Prince Adam/He-Man's twin sister, who leads a group of freedom fighters known as the Great Rebellion in the fight to free Etheria from the tyrannical rule of Hordak and the Evil Horde. With her Sword of Protection Adora can become She-Ra.
Madeline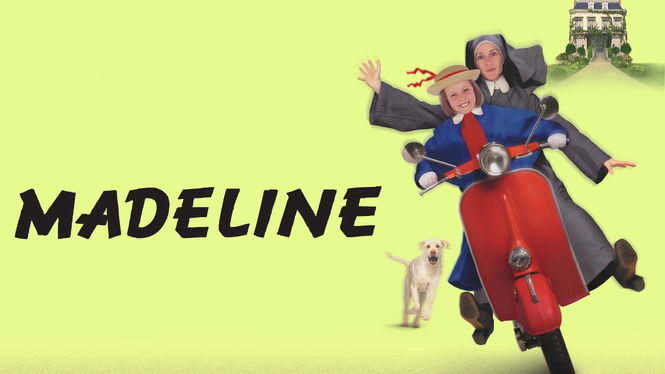 In 1956 Paris, France, a young girl named Madeline attends a boarding school run by Miss Clavel, a no-nonsense, strict, but caring nun. She is the only orphan and wishes she had a family since her parents have died when she was very young. She often causes mischief for Miss Clavel.
Mako Mermaids: An H20 Adventure
A teenage boy grows a fishtail that comes with special powers. Can three mermaids help, and return him to normal?
Anne with an E
Despite being orphaned, Anne is bold, imaginative, and strong-willed, transforming the lives of everyone she encounters.
I want to kids to watch these girls and be inspired by them, for them to be inspired to be bold, imaginative, strong-willed and to have to self-confidence to go against what society has set out for them.
Above all else though, I want to teach my girls two things; They can be who and want they want.
*This post, even though it was sponsored by Netflix, it is my honest opinion. Hope you enjoyed it!*
---
---
Categories: Collaborations, Life and Parenting