Contact:
If you'd like to work together on a new campaign, sponsored post or product review, you can email me at dadtasticvoyage@gmail.com. You can also message me via Facebook, Twitter or Instagram. 
If you haven't already, please check out my 'About'.
Want To Work Together?
If you'd like to collaborate with me on a new campaign, sponsored post or product review, I'd love to hear from you. You can email me on dadtasticvoyage@gmail.com or through any of my Facebook, Twitter or Instagram.
I am happy to work with any brand or company as long as it fits in with the content of my blog. If you're a PR person and you're wanting to talk about working together then I am open to any of the things below:
Sponsered posts.
Product Reviews.
New Campaigns.
Guest posts and other articles.
Brand Rep/ Ambassador
Other Collaborations include:
I have already worked with some brands and companies. Have a look at some of my most successful Collaborations
Also seen on
Blended Parent Network: I had my post Gender Stereotyping | Are we moving forward? published.
The Elephant Mum: I was lucky enough to guest post. My post Being A Stay-At-Home Dad | The Good, The Bad And The Ugly was published.
Websites I contribute too.
They Call Me Dad: I recently become a contributor to their site and my post 'Can '90's Cartoons Still Teach Our Children A Lesson' was published.
The Dad Network: I am a proud member of their Editorial Team. My posts 'Shared Parental Leave is Not Working and Here's Why' and 'Gender roles in the family are outdated | Don't Be A Father, Be A Dad' was published
Featured in
Awards: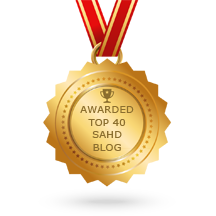 Top 40 SAHD Bloggers. Ranked 24.
Media pack
Please find my brand new media pack below. Updated every 28 days. Any further information relating to number and stats can be available on request.